Kitchen Cabinets Built For You!
We offer three different lines of cabinets to allow us to fit any budget with a quality cabinet at a fair price. Two of these lines are semi-custom and the other is fully custom. The fully custom line is just that – fully customizable to whatever you want for size and color. The semi-custom sometimes gets a bad rap because it sounds like there are far fewer options available when compared to fully custom but the truth is, there is still an extremely wide variety of options with the semi-custom. They are nothing to be looked down upon, we wouldn't offer them if they were.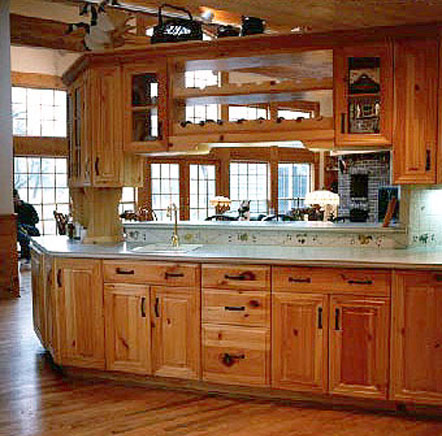 Residential Cabinetry
With nearly 40 years of craftsmanship, Wood Design can provide the cabinetry and counter-tops for your newly constructed home or your remodel.
Looking for some ideas?
The gallery will give you some ideas, stop in and see even more.
Design Your Space
Every project begins with a meeting with a designer who will explore your likes and needs while being mindful of your budget. Your cabinetry and countertops are custom made to fit your exact specifications.