Expansive Selection of Countertops
The easiest way to give your kitchen an update is with a new countertop. Laminate? Solid Surface (Corian)? Quartz? We can help with that!
Laminate sometimes gets a bad rap as cheap and ugly.  But in recent years the different manufactures have come out with some high quality finishes and colors  that make them difficult to distinguish between laminate and stone.
Solid Surface, sometimes referred to as Corian, is always a popular choice when it comes to countertops.  With four different manufactures, we can find the color that you are looking for.
Looking for quartz or stone or marble?  We have several different manufactures that we work with to get you the look that you want.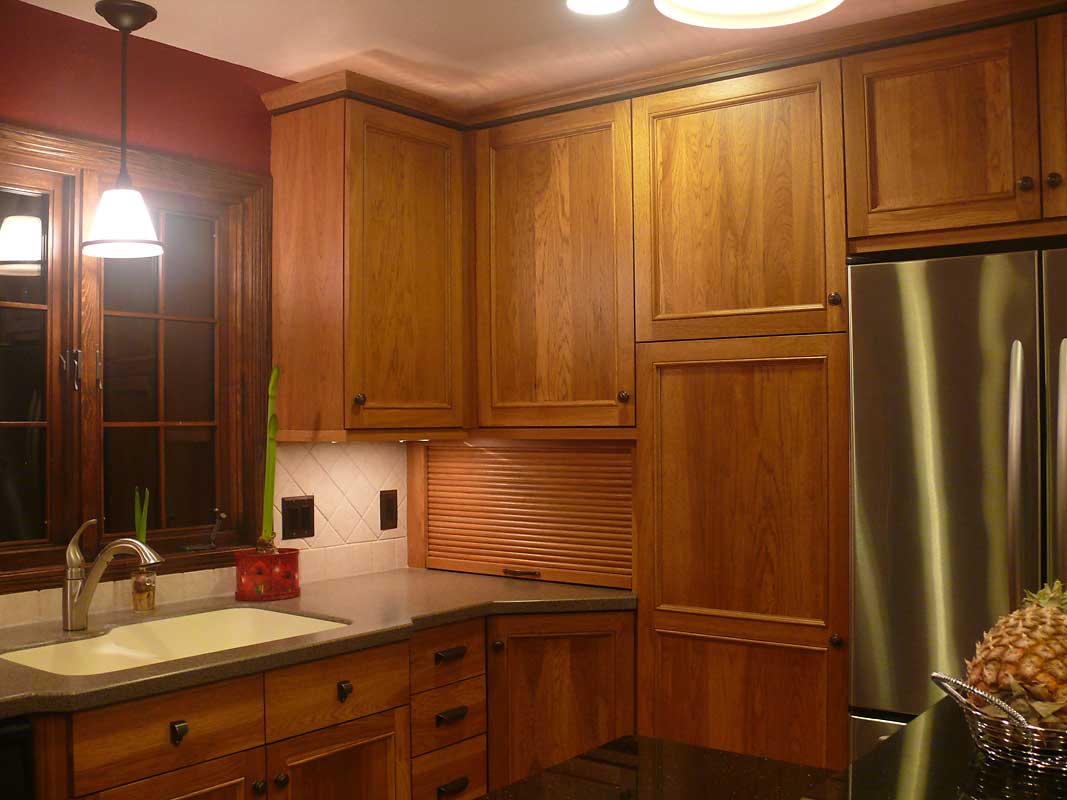 40 Years of Experienced Craftsman & Quality Products
With nearly 40 years of craftsmanship, Wood Design can provide the cabinetry and counter-tops for your newly constructed home or your remodel.
Looking for inspiration?
Wood Design Inc. offers an incredible selection of beautiful countertop options to enhance your space— contemporary, traditional or an imaginative combination. Discover our product choices that uniquely combine functional and aesthetic appeal, providing the beauty you want and the performance standards you need. We have plastic laminate, cultured marble, solid surface, granite, and quartz countertops.
Design Your Space
Every project begins with a meeting with a designer who will explore your likes and needs while being mindful of your budget. Your cabinetry and countertops are custom made to fit your exact specifications.